NAVI Pure Refreshing Cleansing Gel 125 ml
Our best-selling cleansing gel with the freshness of lime and the soothing properties of elderberry flower & cucumber juice, will leave your skin soft and deeply hydrated after cleansing. Ultra-Mild: It is even suitable for acne-prone skin. P...
Read more...






About
Our best-selling cleansing gel with the freshness of lime and the soothing properties of elderberry flower & cucumber juice, will leave your skin soft and deeply hydrated after cleansing. Ultra-Mild: It is even suitable for acne-prone skin. 
Purely refreshing, this one-of-a-kind-ultra-mild cleansing gel splashes your skin with naturally hydrating Cucumber Juice and soothes irritations with the calming natural magic of Elderberry Flower Extract and Panthenol. Vitamin E Acetate directly penetrates into your skin cells, directly replenishing the vitamin stocks and thereby providing beneficial antioxidant effect on your skin.
An invigorating scent of lime and lemon peel guarantees to leave you energized for the day ahead.
Soothes and Softens skin
Calms Irritations
Antioxidant
Hydrates
Made in Germany. Awarded with an 'excellent' rating in independent dermatological tests. 
'The NAVI Pure Refreshing Cleansing Gel was an instant favourite among first-time buyers. Best natural ingredients paired with latest scientific findings makes NAVI products help you reach your skincare goals faster.'

(DORIS WAGNER, CEO - My name. My promise.)
INCIs
AQUA, GLYCERIN, COCO-GLUCOSIDE, COCOAMIDOPROPYL BETAINE, ACRYLATES/C10-30 ALKYL ACRYLATE CROSSPOLYMER, PHENOXYETHANOL, SODIUM LAUROYL GLUTAMATE, SODIUM CHLORIDE, PANTHENOL, SODIUM HYDROXIDE, PROPYLENE GLYCOL, CUCUMIS SATIVUS (CUCUMBER) JUICE, ETHYLHEXYL-GLYCERIN, TOCOPHERYL ACETATE, PARFUM, LIMONENE, SODIUM BENZOTRIAZOLYL BUTYLPHENOL SULFONATE, BUTETH-3, TRIBUTHYL CITRATE, CITRUS LIMON PEEL OIL, ALCOHOL, TRIS (TETRAMETHYL-HYDROXYPIPERIDINOL) CITRATE, SODIUM BENZOATE, CITRAL, PHOSPHORIC ACID, POTASSIUM SORBATE, CITRIC ACID, SODIUM SULFITE, SAMBUCUS NIGRA FLOWER EXTRACT, COUMARIN, LINALOOL, GERANIOL, CI 19140, CI 42090, CITRONELLOL, SODIUM SULFATE
Key Benefits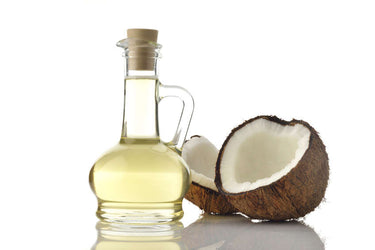 Extra-gentle
A mixture of Fatty Alcohol from Coconuts and Glucose. Its main usage in skin care is that of a cleansing agent. it helps to foam a solution, and as emulsifier it helps to keep the water and oil parts of a product together. This is what makes the bubbles, the foam and all the fun that comes with cleansing gels!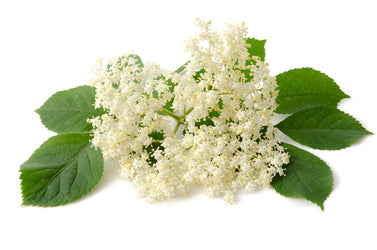 Treats breakouts & acne
Rich of Flavonoids, Vitamins and Antioxidants, the SAMBUCUS NIGRA FLOWER is a powerful herbal friend. It is capable of treating breakouts, puffy areas, rosacea and acne due to its antiviral and antibacterial benefits. And... its black little berries are used for great desserts here in Austria.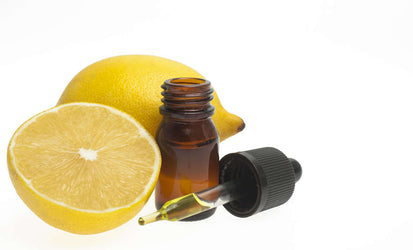 Detoxes your skin
The wonderful refreshing scent of fresh cut lemons calms our mind and boost concentration. Detox your skin with its antiseptic power and get rid of pimples.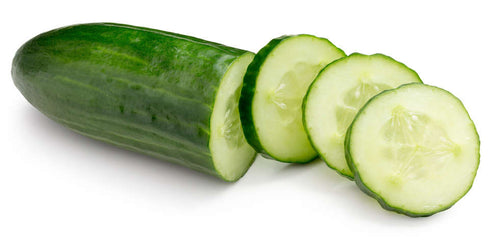 Reduces dark circles
We all know the wonders of cucumber slices against under eye bags. Did you know that CUCUMIS SATIVUS JUICE also treats open pores, reduces dark circles? It is simply a super-mild, natural, moisture-rich, Vitamin C bomb. It doesn't cure a heartache, but it sure soothes the irritated skin!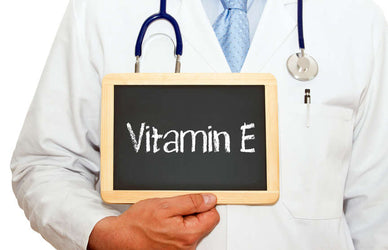 Protects against premature skin aging
This all-round vitamin in skin care improves the skin surface relief, increases the moisture retention capacity and increases the enzyme activity of the skin. It can also heal, or limit damage caused by Free Radicals and thus protects the skin against premature skin ageing.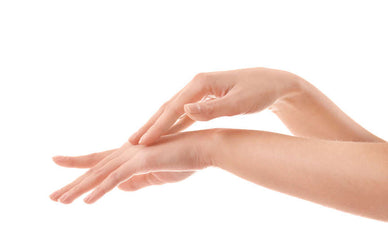 Soothes even sensitive skin
Also known as PANTHENOL, this moisturizer is a transparent liquid that improves wound healing and soothes even sensitive skin.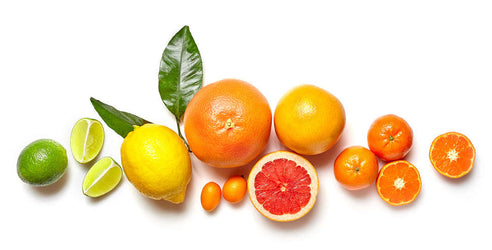 Promotes cell renewal
Citrus fruits are an excellent source for cosmetic ingredients!
CITRIC ACID is used to promote cell renewal or to adjust the acid level of the finished product. While CITRAL is found in limes, lemons and oranges (2-9%), its highest natural concentration is in that of Lemon Myrtle (90-98%). It is an aroma ingredient with strong citrus scent. CITRONELLOL has a slightly misleading name though: its most frequent natural sources are Rose Oils and Geranium Oil followed by Lemon Grass - its main application is as a scent.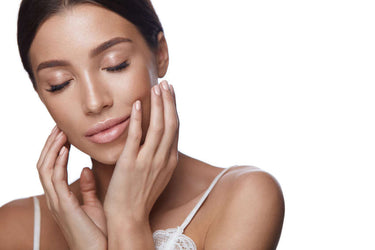 Makes your skin healthier & more attractive
Often derived from vegetable oils, GLYCERIN maintains the water balance of your skin and thus acts as a humectant. It can also help with wound healing or serious conditions such as Psoriasis. It helps your skin look healthier and more attractive and makes it soft and supple.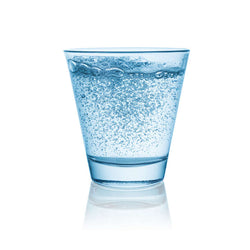 Wonderful gel-structure
Historically derived from evaporating mineral water, SODIUM SULFATE is not only used as a common laxative, but also to thicken the aqueous part of the finished skin care product, thus creating the wonderful gel-structure. It must not be confused with SLS (SODIUM LAURYL SULFATE), which NAVI is free of.
Freshness in lemon & lime
For a 'pure refreshing' cleansing gel we thought 'What is more refreshing than Limes?' Probably only Lemons! Hence, we decided to add both! Elder Flowers balances this scent to make it a bit more subtle and more delicate.
NAVI Pure Refreshing Cleansing Gel 125 ml
{"id":10612384399,"title":"NAVI Pure Refreshing Cleansing Gel 125 ml","handle":"navi-pure-refreshing-cleansing-gel-125-ml","description":"\u003cp\u003eOur best-selling cleansing gel with the \u003cstrong\u003efreshness\u003c\/strong\u003e of lime and the \u003cstrong\u003esoothing properties\u003c\/strong\u003e of elderberry flower \u0026amp; cucumber juice, will leave your skin \u003cstrong\u003esoft and deeply hydrated\u003c\/strong\u003e after cleansing. \u003cstrong\u003eUltra-Mild\u003c\/strong\u003e: It is even suitable for acne-prone skin. \u003c\/p\u003e\n\u003cp\u003ePurely refreshing, this one-of-a-kind-ultra-mild cleansing gel splashes your skin with naturally hydrating \u003cstrong\u003eCucumber Juice\u003c\/strong\u003e and soothes irritations with the calming natural magic of \u003cstrong\u003eElderberry Flower Extract\u003c\/strong\u003e and \u003cstrong\u003ePanthenol\u003c\/strong\u003e. \u003cstrong\u003eVitamin E Acetate\u003c\/strong\u003e directly penetrates into your skin cells, directly replenishing the vitamin stocks and thereby providing beneficial antioxidant effect on your skin.\u003c\/p\u003e\n\u003cp\u003eAn invigorating scent of lime and lemon peel guarantees to leave you energized for the day ahead.\u003c\/p\u003e\n\u003cul\u003e\n\u003cli\u003eSoothes and Softens skin\u003c\/li\u003e\n\u003cli\u003eCalms Irritations\u003c\/li\u003e\n\u003cli\u003eAntioxidant\u003c\/li\u003e\n\u003cli\u003eHydrates\u003c\/li\u003e\n\u003c\/ul\u003e\n\u003cul\u003e\u003c\/ul\u003e\n\u003cul\u003e\u003c\/ul\u003e\n\u003cp\u003e\u003cspan lang=\"EN-GB\"\u003eMade in Germany. Awarded with an 'excellent' rating in independent dermatological tests. \u003c\/span\u003e\u003c\/p\u003e\n\u003cp\u003e \u003c\/p\u003e\n\u003cblockquote style=\"padding: 10px 20px; margin: 0 0 20px; font-size: 17.5px; border-left: 5px solid #eee;\"\u003e\n\u003cp\u003e'\u003cem\u003eThe NAVI Pure Refreshing Cleansing Gel was an instant favourite among first-time buyers. Best natural ingredients paired with latest scientific findings makes NAVI products help you reach your skincare goals faster\u003c\/em\u003e.'\u003cbr\u003e\u003cbr\u003e(DORIS WAGNER, CEO - My name. My promise.)\u003c\/p\u003e\n\u003c\/blockquote\u003e\n\u003cp style=\"margin: 7px 0;\"\u003e\u003cimg src=\"\/\/cdn.shopify.com\/s\/files\/1\/1870\/0827\/files\/downloadfullproductbrochure_large.png?v=1490273485\" alt=\"download\"\u003e\u003c\/p\u003e\n\u003cul style=\"margin: 0; padding-left: 0; list-style: none;\"\u003e\n\u003cli\u003e\n\u003cimg src=\"\/\/cdn.shopify.com\/s\/files\/1\/1870\/0827\/files\/type-pdf-icon-brochure_5fcf9ab3-ccb4-48f4-b32d-58a602823a6f_large.png?v=1490272264\" alt=\"pdf\"\u003e\u003ca target=\"_blank\" style=\"text-decoration: none; margin-left: 10px;\" href=\"https:\/\/cdn.shopify.com\/s\/files\/1\/1870\/0827\/files\/NAVI-Pure-Refreshing-Cleansing-Gel-Product-Manual.pdf?6968697276013597386\" rel=\"noopener noreferrer\"\u003eProduct Manual: NAVI Pure Refreshing Cleansing Gel\u003c\/a\u003e\n\u003c\/li\u003e\n\u003cli\u003e\n\u003c\/li\u003e\n\u003c\/ul\u003e\n\u003cp\u003e \u003c\/p\u003e\n\u003cp\u003e\u003cspan\u003eINCIs\u003c\/span\u003e\u003c\/p\u003e\n\u003cp\u003eAQUA, GLYCERIN, COCO-GLUCOSIDE, COCOAMIDOPROPYL BETAINE, ACRYLATES\/C10-30 ALKYL ACRYLATE CROSSPOLYMER, PHENOXYETHANOL, SODIUM LAUROYL GLUTAMATE, SODIUM CHLORIDE, PANTHENOL, SODIUM HYDROXIDE, PROPYLENE GLYCOL, CUCUMIS SATIVUS (CUCUMBER) JUICE, ETHYLHEXYL-GLYCERIN, TOCOPHERYL ACETATE, PARFUM, LIMONENE, SODIUM BENZOTRIAZOLYL BUTYLPHENOL SULFONATE, BUTETH-3, TRIBUTHYL CITRATE, CITRUS LIMON PEEL OIL, ALCOHOL, TRIS (TETRAMETHYL-HYDROXYPIPERIDINOL) CITRATE, SODIUM BENZOATE, CITRAL, PHOSPHORIC ACID, POTASSIUM SORBATE, CITRIC ACID, SODIUM SULFITE, SAMBUCUS NIGRA FLOWER EXTRACT, COUMARIN, LINALOOL, GERANIOL, CI 19140, CI 42090, CITRONELLOL, SODIUM SULFATE\u003c\/p\u003e\n\u003cstyle\u003e\u003c!--\n#collapse-tab1 p {\n margin-bottom: 10px;\n}\n--\u003e\u003c\/style\u003e","published_at":"2017-03-23T12:51:00+01:00","created_at":"2017-03-23T13:01:16+01:00","vendor":"doriswagner","type":"Day Care","tags":["125-ml","all skin types","clarifying","combination skin","cruelty free","day care","doris wagner cosmetics","dry skin","dryness","face care","gel","navi","night care","normal skin","normal to dry skin","oiliness","pores","sensitive skin","skin care","vegan","vegan cosmetics","vegan skincare","very dry skin"],"price":2000,"price_min":2000,"price_max":2000,"available":false,"price_varies":false,"compare_at_price":null,"compare_at_price_min":0,"compare_at_price_max":0,"compare_at_price_varies":false,"variants":[{"id":39246148239,"title":"Default Title","option1":"Default Title","option2":null,"option3":null,"sku":"9120072160011","requires_shipping":true,"taxable":true,"featured_image":null,"available":false,"name":"NAVI Pure Refreshing Cleansing Gel 125 ml","public_title":null,"options":["Default Title"],"price":2000,"weight":167000,"compare_at_price":null,"inventory_quantity":-69,"inventory_management":"shopify","inventory_policy":"deny","barcode":"9120072160011","requires_selling_plan":false,"selling_plan_allocations":[]}],"images":["\/\/www.wagnercosmetics.com\/cdn\/shop\/products\/navi_gel_72dpi_480x782_efda2465-6bf5-487d-a2c0-99419bb1c9b0.jpg?v=1572333921","\/\/www.wagnercosmetics.com\/cdn\/shop\/products\/navi_gel_packaging_72dpi_480x782_97cba46b-024e-48ca-afa6-e0fdaec7d8d8.jpg?v=1572333931","\/\/www.wagnercosmetics.com\/cdn\/shop\/products\/navi_pure_refreshing_cleasning_gel_texture_480_x_782.jpg?v=1572333937","\/\/www.wagnercosmetics.com\/cdn\/shop\/products\/navi_gel_size_125ml_webshop.jpg?v=1572333952","\/\/www.wagnercosmetics.com\/cdn\/shop\/products\/navi_pure_refreshing_cleansing_gel_1.jpg?v=1572333946","\/\/www.wagnercosmetics.com\/cdn\/shop\/products\/eldeberry_flower_lemon_480_x_782_1.jpg?v=1572333942"],"featured_image":"\/\/www.wagnercosmetics.com\/cdn\/shop\/products\/navi_gel_72dpi_480x782_efda2465-6bf5-487d-a2c0-99419bb1c9b0.jpg?v=1572333921","options":["Title"],"media":[{"alt":"Doris Wagner Cosmetics, NAVI, cruelty free skincare, vegan cosmetics, reduced pores, skin care woman, skin care men","id":578084241469,"position":1,"preview_image":{"aspect_ratio":0.614,"height":782,"width":480,"src":"\/\/www.wagnercosmetics.com\/cdn\/shop\/products\/navi_gel_72dpi_480x782_efda2465-6bf5-487d-a2c0-99419bb1c9b0.jpg?v=1572333921"},"aspect_ratio":0.614,"height":782,"media_type":"image","src":"\/\/www.wagnercosmetics.com\/cdn\/shop\/products\/navi_gel_72dpi_480x782_efda2465-6bf5-487d-a2c0-99419bb1c9b0.jpg?v=1572333921","width":480},{"alt":"Doris Wagner Cosmetics, NAVI, cruelty free skincare, vegan cosmetics, reduced pores, skin care woman, skin care men","id":578084274237,"position":2,"preview_image":{"aspect_ratio":0.614,"height":782,"width":480,"src":"\/\/www.wagnercosmetics.com\/cdn\/shop\/products\/navi_gel_packaging_72dpi_480x782_97cba46b-024e-48ca-afa6-e0fdaec7d8d8.jpg?v=1572333931"},"aspect_ratio":0.614,"height":782,"media_type":"image","src":"\/\/www.wagnercosmetics.com\/cdn\/shop\/products\/navi_gel_packaging_72dpi_480x782_97cba46b-024e-48ca-afa6-e0fdaec7d8d8.jpg?v=1572333931","width":480},{"alt":"Doris Wagner Cosmetics, NAVI, cruelty free skincare, vegan cosmetics, reduced pores, skin care woman, skin care men","id":466920570941,"position":3,"preview_image":{"aspect_ratio":0.614,"height":782,"width":480,"src":"\/\/www.wagnercosmetics.com\/cdn\/shop\/products\/navi_pure_refreshing_cleasning_gel_texture_480_x_782.jpg?v=1572333937"},"aspect_ratio":0.614,"height":782,"media_type":"image","src":"\/\/www.wagnercosmetics.com\/cdn\/shop\/products\/navi_pure_refreshing_cleasning_gel_texture_480_x_782.jpg?v=1572333937","width":480},{"alt":"Doris Wagner Cosmetics, NAVI, cruelty free skincare, vegan cosmetics, reduced pores, skin care woman, skin care men","id":466920898621,"position":4,"preview_image":{"aspect_ratio":0.614,"height":782,"width":480,"src":"\/\/www.wagnercosmetics.com\/cdn\/shop\/products\/navi_gel_size_125ml_webshop.jpg?v=1572333952"},"aspect_ratio":0.614,"height":782,"media_type":"image","src":"\/\/www.wagnercosmetics.com\/cdn\/shop\/products\/navi_gel_size_125ml_webshop.jpg?v=1572333952","width":480},{"alt":"Doris Wagner Cosmetics, NAVI, cruelty free skincare, vegan cosmetics, reduced pores, skin care woman, skin care men","id":466918342717,"position":5,"preview_image":{"aspect_ratio":0.614,"height":782,"width":480,"src":"\/\/www.wagnercosmetics.com\/cdn\/shop\/products\/navi_pure_refreshing_cleansing_gel_1.jpg?v=1572333946"},"aspect_ratio":0.614,"height":782,"media_type":"image","src":"\/\/www.wagnercosmetics.com\/cdn\/shop\/products\/navi_pure_refreshing_cleansing_gel_1.jpg?v=1572333946","width":480},{"alt":"Doris Wagner Cosmetics, NAVI, cruelty free skincare, vegan cosmetics, reduced pores, skin care woman, skin care men","id":466919981117,"position":6,"preview_image":{"aspect_ratio":0.614,"height":782,"width":480,"src":"\/\/www.wagnercosmetics.com\/cdn\/shop\/products\/eldeberry_flower_lemon_480_x_782_1.jpg?v=1572333942"},"aspect_ratio":0.614,"height":782,"media_type":"image","src":"\/\/www.wagnercosmetics.com\/cdn\/shop\/products\/eldeberry_flower_lemon_480_x_782_1.jpg?v=1572333942","width":480}],"requires_selling_plan":false,"selling_plan_groups":[],"content":"\u003cp\u003eOur best-selling cleansing gel with the \u003cstrong\u003efreshness\u003c\/strong\u003e of lime and the \u003cstrong\u003esoothing properties\u003c\/strong\u003e of elderberry flower \u0026amp; cucumber juice, will leave your skin \u003cstrong\u003esoft and deeply hydrated\u003c\/strong\u003e after cleansing. \u003cstrong\u003eUltra-Mild\u003c\/strong\u003e: It is even suitable for acne-prone skin. \u003c\/p\u003e\n\u003cp\u003ePurely refreshing, this one-of-a-kind-ultra-mild cleansing gel splashes your skin with naturally hydrating \u003cstrong\u003eCucumber Juice\u003c\/strong\u003e and soothes irritations with the calming natural magic of \u003cstrong\u003eElderberry Flower Extract\u003c\/strong\u003e and \u003cstrong\u003ePanthenol\u003c\/strong\u003e. \u003cstrong\u003eVitamin E Acetate\u003c\/strong\u003e directly penetrates into your skin cells, directly replenishing the vitamin stocks and thereby providing beneficial antioxidant effect on your skin.\u003c\/p\u003e\n\u003cp\u003eAn invigorating scent of lime and lemon peel guarantees to leave you energized for the day ahead.\u003c\/p\u003e\n\u003cul\u003e\n\u003cli\u003eSoothes and Softens skin\u003c\/li\u003e\n\u003cli\u003eCalms Irritations\u003c\/li\u003e\n\u003cli\u003eAntioxidant\u003c\/li\u003e\n\u003cli\u003eHydrates\u003c\/li\u003e\n\u003c\/ul\u003e\n\u003cul\u003e\u003c\/ul\u003e\n\u003cul\u003e\u003c\/ul\u003e\n\u003cp\u003e\u003cspan lang=\"EN-GB\"\u003eMade in Germany. Awarded with an 'excellent' rating in independent dermatological tests. \u003c\/span\u003e\u003c\/p\u003e\n\u003cp\u003e \u003c\/p\u003e\n\u003cblockquote style=\"padding: 10px 20px; margin: 0 0 20px; font-size: 17.5px; border-left: 5px solid #eee;\"\u003e\n\u003cp\u003e'\u003cem\u003eThe NAVI Pure Refreshing Cleansing Gel was an instant favourite among first-time buyers. Best natural ingredients paired with latest scientific findings makes NAVI products help you reach your skincare goals faster\u003c\/em\u003e.'\u003cbr\u003e\u003cbr\u003e(DORIS WAGNER, CEO - My name. My promise.)\u003c\/p\u003e\n\u003c\/blockquote\u003e\n\u003cp style=\"margin: 7px 0;\"\u003e\u003cimg src=\"\/\/cdn.shopify.com\/s\/files\/1\/1870\/0827\/files\/downloadfullproductbrochure_large.png?v=1490273485\" alt=\"download\"\u003e\u003c\/p\u003e\n\u003cul style=\"margin: 0; padding-left: 0; list-style: none;\"\u003e\n\u003cli\u003e\n\u003cimg src=\"\/\/cdn.shopify.com\/s\/files\/1\/1870\/0827\/files\/type-pdf-icon-brochure_5fcf9ab3-ccb4-48f4-b32d-58a602823a6f_large.png?v=1490272264\" alt=\"pdf\"\u003e\u003ca target=\"_blank\" style=\"text-decoration: none; margin-left: 10px;\" href=\"https:\/\/cdn.shopify.com\/s\/files\/1\/1870\/0827\/files\/NAVI-Pure-Refreshing-Cleansing-Gel-Product-Manual.pdf?6968697276013597386\" rel=\"noopener noreferrer\"\u003eProduct Manual: NAVI Pure Refreshing Cleansing Gel\u003c\/a\u003e\n\u003c\/li\u003e\n\u003cli\u003e\n\u003c\/li\u003e\n\u003c\/ul\u003e\n\u003cp\u003e \u003c\/p\u003e\n\u003cp\u003e\u003cspan\u003eINCIs\u003c\/span\u003e\u003c\/p\u003e\n\u003cp\u003eAQUA, GLYCERIN, COCO-GLUCOSIDE, COCOAMIDOPROPYL BETAINE, ACRYLATES\/C10-30 ALKYL ACRYLATE CROSSPOLYMER, PHENOXYETHANOL, SODIUM LAUROYL GLUTAMATE, SODIUM CHLORIDE, PANTHENOL, SODIUM HYDROXIDE, PROPYLENE GLYCOL, CUCUMIS SATIVUS (CUCUMBER) JUICE, ETHYLHEXYL-GLYCERIN, TOCOPHERYL ACETATE, PARFUM, LIMONENE, SODIUM BENZOTRIAZOLYL BUTYLPHENOL SULFONATE, BUTETH-3, TRIBUTHYL CITRATE, CITRUS LIMON PEEL OIL, ALCOHOL, TRIS (TETRAMETHYL-HYDROXYPIPERIDINOL) CITRATE, SODIUM BENZOATE, CITRAL, PHOSPHORIC ACID, POTASSIUM SORBATE, CITRIC ACID, SODIUM SULFITE, SAMBUCUS NIGRA FLOWER EXTRACT, COUMARIN, LINALOOL, GERANIOL, CI 19140, CI 42090, CITRONELLOL, SODIUM SULFATE\u003c\/p\u003e\n\u003cstyle\u003e\u003c!--\n#collapse-tab1 p {\n margin-bottom: 10px;\n}\n--\u003e\u003c\/style\u003e"}