NAVI Revitalizing Hydro-Night Cream 50 ml
8 Plant Extracts in an ultra-light cream texture which will help you to rejuvenate your skin and get a healthy, glowing complexion. The Revitalizing Hydro–Night Cream is a night time moisturizer that offers triple action benefits*: complete bright...
Read more...






About
8 Plant Extracts in an ultra-light cream texture which will help you to rejuvenate your skin and get a healthy, glowing complexion.
The Revitalizing Hydro–Night Cream is a night time moisturizer that offers triple action benefits*: complete brightening action, skin revitalization and intense hydro-action.
With daily use, it helps to:
Refine skin texture and encourage its renewal
Lighten the skin tone, and helps the skin recover its natural translucency and clarity
Significantly hydrates the skin
Reduces sebum production, in turn prevents acne.
Fresh with a light texture, its luscious gel-cream formula melts into skin during sleep and is released gradually into the skin for an overnight action. 
The formula is enriched with a new ingredient, Scutellaria Baicalensis extract, that revitalizes skin through active cell renewal and helps to fight damages caused by environmental aggressors such as pollution.
A unique combination of root of male fern, Iceland moss and peat extract supplies your skin with ultimate moisture. 
A blend of five precious oils and extracts are also supplemented in the complex: avocado oil, bladderwrack extract, cucumber fruit extract, ginseng root extract and coffee. 
The light, breezy scent of evening primrose oil helps to soothe tension, relaxes the mind and helps you to fall asleep easily. 
Special offer for You:
Use the discount code "WELCOME" at the checkout and get an exclusive, one-time discount of 15%.
* In-vivo tests on main ingredients.
INCIs
AQUA, DIMETHICONE, GLYCERIN, ISOHEXADECANE, PENTYLENE GLYCOL, PETROLATUM, BIS-PEG-18 METHYL ETHER DIMETHYL SILANE, ETHYL LINOLEATE, POLYGLYCERYL-3 STEARATE, SODIUM STEAROYL LACTYLATE, PROPANEDIOL, MANNITOL, PERSEA GRATISSIMA (AVOCADO) OIL, CARBOMER, PROPYLENE GLYCOL, CAFFEINE, PHENOXYETHANOL, SODIUM HYDROXIDE, TOCOPHERYL ACETATE, PANAX GINSENG ROOT EXTRACT, CUCUMIS SATIVUS (CUCUMBER) FRUIT EXTRACT, CYCLODEXTRIN, DIPOTASSIUM GLYCYRRHIZATE, SODIUM HYALURONATE, PARFUM, LINALOOL, ETHYLHEXYLGLYCERIN, YEAST EXTRACT, FUCUS VESICULOSUS (BLADDERWRACK) EXTRACT, TETRASODIUM EDTA, BAICALIN, CITRONELLOL, DISODIUM SUCCINATE, DRYOPTERIS FILIX-MAS ROOT EXTRACT, LACTIC ACID, BENZYL ALCOHOL, GERANIOL, BHT, POTASSIUM SORBATE, SODIUM BENZOATE, BENZYL BENZOATE, CETRARIA ISLANDICA EXTRACT, CITRIC ACID, PEAT EXTRACT, CI 42090
Key Benefits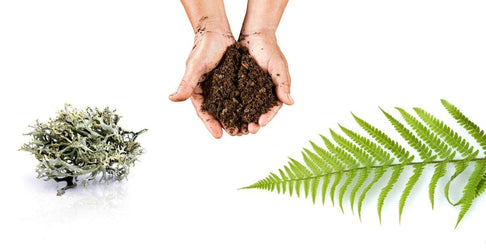 Rejuvenates the skin by roughly 20 years
A unique triple-moisturizing active ingredient, Hydractin® is sourced from ICELAND MOSS, MALE FERN ROOT and PEAT. Its scientifically proven effects are breath-taking: it rehydrates and shields the skin, rejuvenates the skin by roughly 20 years in 4 weeks (Firmness, Elasticity and Roughness) and supplies and retains water.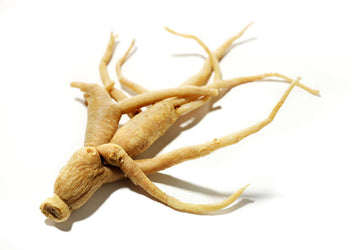 Skin brightening
In Asia, PANAX GINSENG ROOT EXTRACT has a long tradition in medical and cosmetical applications. Its toning and skin brightening properties have been documented over a long period. However, more recently science has found strong evidence for its anti-ageing effects as well: the large number of its Phytonutrients combat Free Radicals, boost Collagen production. Firmer skin which is more elastic and has lesser wrinkles are the visible results of this cream.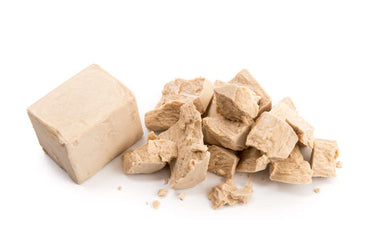 Reduces dark spots
Full of Sugars, Amino-Acids and Proteins, YEAST EXTRACT is a so-called super-hydrator. Interestingly, it is also capable of reducing dark spots or other hyperpigmentation by inhibiting melanin production.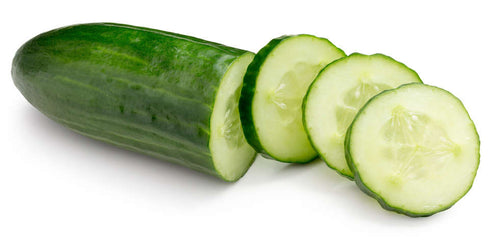 Skin cell renewal
Water, Lipids, Proteins and Vitamin C as well as Minerals make up a cucumber. The CUCUMIS SATIVUS FRUIT EXTRACT improves skin renewal by allowing the skin to shed and it also leaves your skin with a fresh glow. Its moisturizing and emollient effects can only by beaten by its juice.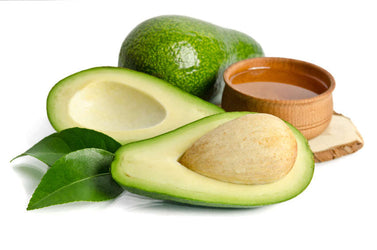 Moisturizes your skin
Why is PERSEA GRATISSIMA (AVOCADO) OIL so beneficial? Well, many Mono-Unsaturated Fatty Acids along with Vitamin E can be found in it. This oil is not only anti-inflammatory but also antioxidant. It calms skin irritations, hydrates and moisturizes your skin. Since it doesn't leave any grease behind, it is suitable for acne-prone skin as well.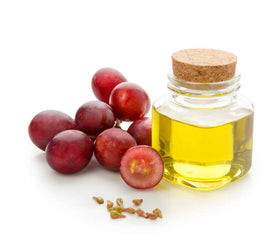 Effective against acne
This is a lipid-soluble form of Linoleic Acid (found e.g. in Grape Seed Oil). It reduces sebum production and is thus clinically proven to be effective against acne. Moreover, it lightens skin to combat pigmentation errors and evens out the complexion. Its anti-inflammatory properties makes it a super-mild active ingredient.
Revitalize skin by 10 years
Baical Helmet Scullcap is found on the shores of Lake Baikal, the world's largest and deepest sweet water lake. Research discovered that BAICALIN has significant anti-ageing properties: Firmness, Elasticity and Microrelief of the skin are restructured in a way that your skin's appearance is revitalized by 10 years within 90 days of use.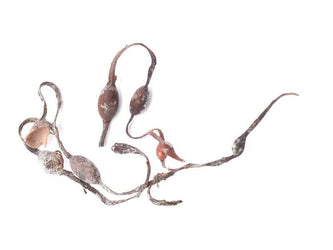 Gives skin a more youthful-look
The FUCUS VESICULOSUS is a Seaweed. It can easily be recognized by its bubbles. In skin care it is both used to calm skin irritations (e.g. after insect bites or burns) and as powerful anti-ageing ingredient. Rich in Vitamins and Minerals it leaves skin well-moisturized for a visible plumper and significantly more youthful look.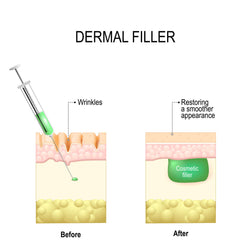 Makes skin tighter and smoother
As a salt of HYALURONIC ACID this is a long-lasting moisturizer and prevents evaporation of water, thus resulting in an optical skin-tightening and smoothing effect. The lower the molecular weight of the hyaluronic acids, the better the penetration into the upper skin layers, which additionally stimulates the Collagen synthesis.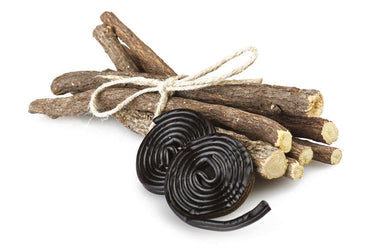 Calms irritations
DIPOTASSIUM GLYCYRRHIZATE is extracted from liquorice. It has anti-irritant and anti-inflammatory properties. But, moreover, it can improve dry and damaged skin by restoring its suppleness.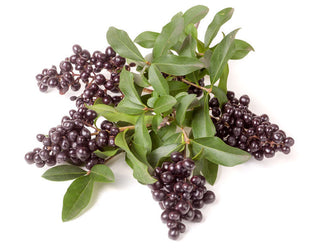 Skin conditioner
This is a sugar alcohol with a wide area of applications: for example, the food industry uses it as sweetener for diabetic food. We, however, in skin care make use of Mannitol as humectant and skin conditioner. Mannitol can be found in many plants, e.g. in privets (see image), but also in celery and carrots.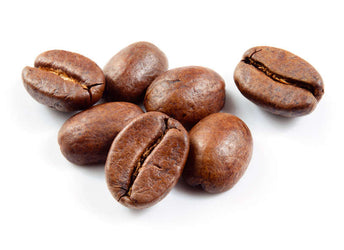 Stimulates blood circulation
This friend - found in tea or coffee - not only helps you to start your mornings more easily. It also helps in reducing hypodermic fat tissue. But more importantly: it stimulates blood circulation and boost effectiveness of other active ingredients.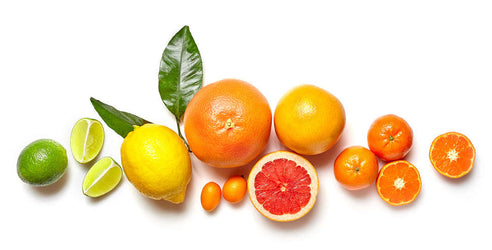 Promotes cell renewal
Citrus fruits are a rich source for cosmetic ingredients!
CITRIC ACID is used to promote cell renewal or to adjust the acid level of the finished product. CITRONELLOL has a slightly misleading name though: its most frequent natural sources are Rose Oils and Geranium Oil followed by Lemon Grass - its main application is as scent.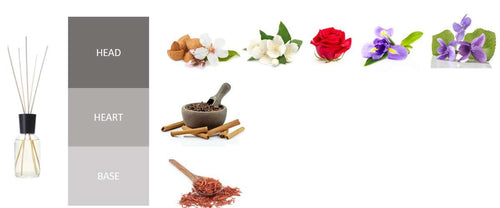 Promotes better sleep
The scent we use in our NAVI Revitalizing-Hydro Night Cream is inspired by aromatherapy. We thus chose a sensual experience which promotes better sleep. The immediately perceivable top notes are floral ranging from Almond Blossom, Jasmine, Rose to Iris and Violet. The heart notes are more earthy with hints of Cinnamon and Clover, followed by base notes of Sandalwood and Precious Woods. Dive into the sensual experience of a Tibetan spa!
NAVI Revitalizing Hydro-Night Cream 50 ml
{"id":10624859023,"title":"NAVI Revitalizing Hydro-Night Cream 50 ml","handle":"navi-revitalizing-hydro-night-cream-50-ml","description":"\u003cp\u003e\u003cstrong\u003e8 Plant Extracts\u003c\/strong\u003e in an ultra-light cream texture which will help you to rejuvenate your skin and get a healthy, glowing complexion.\u003c\/p\u003e\n\u003cp\u003eThe Revitalizing Hydro–Night Cream is a night time moisturizer that offers triple action benefits*: complete \u003cstrong\u003ebrightening action\u003c\/strong\u003e, \u003cstrong\u003eskin revitalization\u003c\/strong\u003e and \u003cstrong\u003eintense hydro-action.\u003c\/strong\u003e\u003c\/p\u003e\n\u003cp\u003eWith daily use, it helps to:\u003c\/p\u003e\n\u003col\u003e\n\u003cli\u003e\n\u003cstrong\u003eRefine\u003c\/strong\u003e skin texture and encourage its renewal\u003c\/li\u003e\n\u003cli\u003e\n\u003cstrong\u003eLighten\u003c\/strong\u003e the skin tone, and helps the skin recover its natural translucency and clarity\u003c\/li\u003e\n\u003cli\u003eSignificantly \u003cstrong\u003ehydrates\u003c\/strong\u003e the skin\u003c\/li\u003e\n\u003cli\u003eReduces sebum production, in turn prevents acne.\u003c\/li\u003e\n\u003c\/ol\u003e\n\u003cp\u003eFresh with a light texture, its luscious gel-cream formula melts into skin during sleep and is released gradually into the skin for an \u003cstrong\u003eovernight action\u003c\/strong\u003e. \u003c\/p\u003e\n\u003cp\u003eThe formula is enriched with a new ingredient, Scutellaria Baicalensis extract, that revitalizes skin through active cell renewal and helps to fight damages caused by environmental aggressors such as pollution.\u003c\/p\u003e\n\u003cp\u003eA unique combination of\u003cspan\u003e\u003ca href=\"https:\/\/www.wagnercosmetics.com\/blog\/cat\/ingredients\/post\/farn\/\"\u003e root of male fern\u003c\/a\u003e\u003c\/span\u003e, Iceland moss and peat extract supplies your skin with ultimate moisture. \u003c\/p\u003e\n\u003cp\u003eA blend of five precious oils and extracts are also supplemented in the complex: avocado oil, \u003cspan\u003e\u003ca href=\"https:\/\/www.wagnercosmetics.com\/blog\/cat\/ingredients\/post\/bladderwrack\/\"\u003ebladderwrack extract\u003c\/a\u003e\u003c\/span\u003e, cucumber fruit extract, ginseng root extract and coffee. \u003c\/p\u003e\n\u003cp\u003eThe light, breezy scent of evening primrose oil helps to soothe tension, relaxes the mind and helps you to fall asleep easily. \u003c\/p\u003e\n\u003cp\u003e\u003cimg title=\"NAVI Night cream beauty routine\" alt=\"NAVI Night cream beauty routine\" src=\"https:\/\/cdn.shopify.com\/s\/files\/1\/1870\/0827\/files\/Night_cream_sheet_cut2.PNG?14410711775942276802\"\u003e\u003c\/p\u003e\n\u003cp\u003e\u003cstrong\u003eSpecial offer for You:\u003c\/strong\u003e\u003c\/p\u003e\n\u003cp\u003eUse the discount code \"WELCOME\" at the checkout and get \u003cspan\u003ean exclusive, one-time discount of 15%\u003c\/span\u003e.\u003c\/p\u003e\n\u003cp\u003e \u003c\/p\u003e\n\u003cp\u003e\u003cspan\u003e* In-vivo tests on main ingredients.\u003c\/span\u003e\u003c\/p\u003e\n\u003cdiv class=\"collateral-box\"\u003e\n\u003cdiv class=\"head\"\u003e\u003cimg src=\"\/\/cdn.shopify.com\/s\/files\/1\/1870\/0827\/files\/downloadfullproductbrochure_large.png?v=1490273485\"\u003e\u003c\/div\u003e\n\u003c\/div\u003e\n\u003cul style=\"padding-left: 0; list-style: none;\"\u003e\n\u003cli\u003e\n\u003cimg src=\"\/\/cdn.shopify.com\/s\/files\/1\/1870\/0827\/files\/type-pdf-icon-brochure_5fcf9ab3-ccb4-48f4-b32d-58a602823a6f_large.png?v=1490272264\"\u003e \u003ca target=\"_blank\" style=\"text-decoration: none;\" href=\"https:\/\/cdn.shopify.com\/s\/files\/1\/1870\/0827\/files\/Dermatological_Test_Results_NAVI_Revitalizing_Hydro-Night_Cream.pdf?13669809333165820216\" rel=\"noopener noreferrer\"\u003eDermatological Test: NAVI Revitalizing Hydro-Night Cream\u003c\/a\u003e\n\u003c\/li\u003e\n\u003cli\u003e\n\u003cimg src=\"\/\/cdn.shopify.com\/s\/files\/1\/1870\/0827\/files\/type-pdf-icon-brochure_5fcf9ab3-ccb4-48f4-b32d-58a602823a6f_large.png?v=1490272264\"\u003e \u003ca target=\"_blank\" style=\"text-decoration: none;\" href=\"https:\/\/cdn.shopify.com\/s\/files\/1\/1870\/0827\/files\/DORIS_WAGNER_NAVI_product_sheet_Night_Cream_-_Kopie.pdf?15971020049485644640\" rel=\"noopener noreferrer\"\u003eProduct Manual: NAVI Revitalizing Hydro-Night Cream\u003c\/a\u003e\n\u003c\/li\u003e\n\u003c\/ul\u003e\n\u003cp\u003eINCIs\u003c\/p\u003e\n\u003cp\u003eAQUA, DIMETHICONE, GLYCERIN, ISOHEXADECANE, PENTYLENE GLYCOL, PETROLATUM, BIS-PEG-18 METHYL ETHER DIMETHYL SILANE, ETHYL LINOLEATE, POLYGLYCERYL-3 STEARATE, SODIUM STEAROYL LACTYLATE, PROPANEDIOL, MANNITOL, PERSEA GRATISSIMA (AVOCADO) OIL, CARBOMER, PROPYLENE GLYCOL, CAFFEINE, PHENOXYETHANOL, SODIUM HYDROXIDE, TOCOPHERYL ACETATE, PANAX GINSENG ROOT EXTRACT, CUCUMIS SATIVUS (CUCUMBER) FRUIT EXTRACT, CYCLODEXTRIN, DIPOTASSIUM GLYCYRRHIZATE, SODIUM HYALURONATE, PARFUM, LINALOOL, ETHYLHEXYLGLYCERIN, YEAST EXTRACT, FUCUS VESICULOSUS (BLADDERWRACK) EXTRACT, TETRASODIUM EDTA, BAICALIN, CITRONELLOL, DISODIUM SUCCINATE, DRYOPTERIS FILIX-MAS ROOT EXTRACT, LACTIC ACID, BENZYL ALCOHOL, GERANIOL, BHT, POTASSIUM SORBATE, SODIUM BENZOATE, BENZYL BENZOATE, CETRARIA ISLANDICA EXTRACT, CITRIC ACID, PEAT EXTRACT, CI 42090\u003c\/p\u003e\n\u003cul style=\"padding-left: 0; list-style: none;\"\u003e\u003c\/ul\u003e\n\u003cstyle\u003e\u003c!--\n#collapse-tab1 p {\n margin-bottom: 10px;\n}\n--\u003e\u003c\/style\u003e","published_at":"2017-03-24T07:07:00+01:00","created_at":"2017-03-24T07:11:23+01:00","vendor":"doriswagner","type":"Night Care","tags":["50-ml","all skin types","anti-aging","combination skin","cream","crema notte","cruelty free","doris wagner cosmetics","dry skin","dryness","ethyl linoleate","face care","firmness","navi","night care","normal skin","normal to dry skin","oiliness","skin care","uneven skin tone","vegan","vegan skincare","very dry skin","wrinkles"],"price":3000,"price_min":3000,"price_max":3000,"available":false,"price_varies":false,"compare_at_price":3500,"compare_at_price_min":3500,"compare_at_price_max":3500,"compare_at_price_varies":false,"variants":[{"id":39327462095,"title":"Default Title","option1":"Default Title","option2":null,"option3":null,"sku":"9120072160059","requires_shipping":true,"taxable":true,"featured_image":null,"available":false,"name":"NAVI Revitalizing Hydro-Night Cream 50 ml","public_title":null,"options":["Default Title"],"price":3000,"weight":187,"compare_at_price":3500,"inventory_quantity":0,"inventory_management":"shopify","inventory_policy":"deny","barcode":"9120072160059","requires_selling_plan":false,"selling_plan_allocations":[]}],"images":["\/\/www.wagnercosmetics.com\/cdn\/shop\/products\/navi_nightcream_72dpi_480x782_large_f6f5d2c5-5ab3-439e-b02f-2b61a2bff9f5.jpg?v=1572335008","\/\/www.wagnercosmetics.com\/cdn\/shop\/products\/navi_nightcream_packaging_72dpi_480x782_23ab8676-c6bf-4a05-a8fe-416325ea8428.jpg?v=1572335043","\/\/www.wagnercosmetics.com\/cdn\/shop\/products\/night_cream_texture_480_x_782_1.jpg?v=1572335048","\/\/www.wagnercosmetics.com\/cdn\/shop\/products\/navi_night_size_50ml_webshop.jpg?v=1572335052"],"featured_image":"\/\/www.wagnercosmetics.com\/cdn\/shop\/products\/navi_nightcream_72dpi_480x782_large_f6f5d2c5-5ab3-439e-b02f-2b61a2bff9f5.jpg?v=1572335008","options":["Title"],"media":[{"alt":"Doris Wagner Cosmetics, NAVI, night cream, night care, wrinkles, vegan cosmetics, best cosmetics 2019","id":1708859621437,"position":1,"preview_image":{"aspect_ratio":0.613,"height":480,"width":294,"src":"\/\/www.wagnercosmetics.com\/cdn\/shop\/products\/navi_nightcream_72dpi_480x782_large_f6f5d2c5-5ab3-439e-b02f-2b61a2bff9f5.jpg?v=1572335008"},"aspect_ratio":0.613,"height":480,"media_type":"image","src":"\/\/www.wagnercosmetics.com\/cdn\/shop\/products\/navi_nightcream_72dpi_480x782_large_f6f5d2c5-5ab3-439e-b02f-2b61a2bff9f5.jpg?v=1572335008","width":294},{"alt":"Doris Wagner Cosmetics, NAVI, night cream, night care, wrinkles, vegan cosmetics, best cosmetics 2019","id":578091450429,"position":2,"preview_image":{"aspect_ratio":0.613,"height":783,"width":480,"src":"\/\/www.wagnercosmetics.com\/cdn\/shop\/products\/navi_nightcream_packaging_72dpi_480x782_23ab8676-c6bf-4a05-a8fe-416325ea8428.jpg?v=1572335043"},"aspect_ratio":0.613,"height":783,"media_type":"image","src":"\/\/www.wagnercosmetics.com\/cdn\/shop\/products\/navi_nightcream_packaging_72dpi_480x782_23ab8676-c6bf-4a05-a8fe-416325ea8428.jpg?v=1572335043","width":480},{"alt":"Doris Wagner Cosmetics, NAVI, night cream, night care, wrinkles, vegan cosmetics, best cosmetics 2019","id":466943115325,"position":3,"preview_image":{"aspect_ratio":0.614,"height":782,"width":480,"src":"\/\/www.wagnercosmetics.com\/cdn\/shop\/products\/night_cream_texture_480_x_782_1.jpg?v=1572335048"},"aspect_ratio":0.614,"height":782,"media_type":"image","src":"\/\/www.wagnercosmetics.com\/cdn\/shop\/products\/night_cream_texture_480_x_782_1.jpg?v=1572335048","width":480},{"alt":"Doris Wagner Cosmetics, NAVI, night cream, night care, wrinkles, vegan cosmetics, best cosmetics 2019","id":466943017021,"position":4,"preview_image":{"aspect_ratio":0.614,"height":782,"width":480,"src":"\/\/www.wagnercosmetics.com\/cdn\/shop\/products\/navi_night_size_50ml_webshop.jpg?v=1572335052"},"aspect_ratio":0.614,"height":782,"media_type":"image","src":"\/\/www.wagnercosmetics.com\/cdn\/shop\/products\/navi_night_size_50ml_webshop.jpg?v=1572335052","width":480}],"requires_selling_plan":false,"selling_plan_groups":[],"content":"\u003cp\u003e\u003cstrong\u003e8 Plant Extracts\u003c\/strong\u003e in an ultra-light cream texture which will help you to rejuvenate your skin and get a healthy, glowing complexion.\u003c\/p\u003e\n\u003cp\u003eThe Revitalizing Hydro–Night Cream is a night time moisturizer that offers triple action benefits*: complete \u003cstrong\u003ebrightening action\u003c\/strong\u003e, \u003cstrong\u003eskin revitalization\u003c\/strong\u003e and \u003cstrong\u003eintense hydro-action.\u003c\/strong\u003e\u003c\/p\u003e\n\u003cp\u003eWith daily use, it helps to:\u003c\/p\u003e\n\u003col\u003e\n\u003cli\u003e\n\u003cstrong\u003eRefine\u003c\/strong\u003e skin texture and encourage its renewal\u003c\/li\u003e\n\u003cli\u003e\n\u003cstrong\u003eLighten\u003c\/strong\u003e the skin tone, and helps the skin recover its natural translucency and clarity\u003c\/li\u003e\n\u003cli\u003eSignificantly \u003cstrong\u003ehydrates\u003c\/strong\u003e the skin\u003c\/li\u003e\n\u003cli\u003eReduces sebum production, in turn prevents acne.\u003c\/li\u003e\n\u003c\/ol\u003e\n\u003cp\u003eFresh with a light texture, its luscious gel-cream formula melts into skin during sleep and is released gradually into the skin for an \u003cstrong\u003eovernight action\u003c\/strong\u003e. \u003c\/p\u003e\n\u003cp\u003eThe formula is enriched with a new ingredient, Scutellaria Baicalensis extract, that revitalizes skin through active cell renewal and helps to fight damages caused by environmental aggressors such as pollution.\u003c\/p\u003e\n\u003cp\u003eA unique combination of\u003cspan\u003e\u003ca href=\"https:\/\/www.wagnercosmetics.com\/blog\/cat\/ingredients\/post\/farn\/\"\u003e root of male fern\u003c\/a\u003e\u003c\/span\u003e, Iceland moss and peat extract supplies your skin with ultimate moisture. \u003c\/p\u003e\n\u003cp\u003eA blend of five precious oils and extracts are also supplemented in the complex: avocado oil, \u003cspan\u003e\u003ca href=\"https:\/\/www.wagnercosmetics.com\/blog\/cat\/ingredients\/post\/bladderwrack\/\"\u003ebladderwrack extract\u003c\/a\u003e\u003c\/span\u003e, cucumber fruit extract, ginseng root extract and coffee. \u003c\/p\u003e\n\u003cp\u003eThe light, breezy scent of evening primrose oil helps to soothe tension, relaxes the mind and helps you to fall asleep easily. \u003c\/p\u003e\n\u003cp\u003e\u003cimg title=\"NAVI Night cream beauty routine\" alt=\"NAVI Night cream beauty routine\" src=\"https:\/\/cdn.shopify.com\/s\/files\/1\/1870\/0827\/files\/Night_cream_sheet_cut2.PNG?14410711775942276802\"\u003e\u003c\/p\u003e\n\u003cp\u003e\u003cstrong\u003eSpecial offer for You:\u003c\/strong\u003e\u003c\/p\u003e\n\u003cp\u003eUse the discount code \"WELCOME\" at the checkout and get \u003cspan\u003ean exclusive, one-time discount of 15%\u003c\/span\u003e.\u003c\/p\u003e\n\u003cp\u003e \u003c\/p\u003e\n\u003cp\u003e\u003cspan\u003e* In-vivo tests on main ingredients.\u003c\/span\u003e\u003c\/p\u003e\n\u003cdiv class=\"collateral-box\"\u003e\n\u003cdiv class=\"head\"\u003e\u003cimg src=\"\/\/cdn.shopify.com\/s\/files\/1\/1870\/0827\/files\/downloadfullproductbrochure_large.png?v=1490273485\"\u003e\u003c\/div\u003e\n\u003c\/div\u003e\n\u003cul style=\"padding-left: 0; list-style: none;\"\u003e\n\u003cli\u003e\n\u003cimg src=\"\/\/cdn.shopify.com\/s\/files\/1\/1870\/0827\/files\/type-pdf-icon-brochure_5fcf9ab3-ccb4-48f4-b32d-58a602823a6f_large.png?v=1490272264\"\u003e \u003ca target=\"_blank\" style=\"text-decoration: none;\" href=\"https:\/\/cdn.shopify.com\/s\/files\/1\/1870\/0827\/files\/Dermatological_Test_Results_NAVI_Revitalizing_Hydro-Night_Cream.pdf?13669809333165820216\" rel=\"noopener noreferrer\"\u003eDermatological Test: NAVI Revitalizing Hydro-Night Cream\u003c\/a\u003e\n\u003c\/li\u003e\n\u003cli\u003e\n\u003cimg src=\"\/\/cdn.shopify.com\/s\/files\/1\/1870\/0827\/files\/type-pdf-icon-brochure_5fcf9ab3-ccb4-48f4-b32d-58a602823a6f_large.png?v=1490272264\"\u003e \u003ca target=\"_blank\" style=\"text-decoration: none;\" href=\"https:\/\/cdn.shopify.com\/s\/files\/1\/1870\/0827\/files\/DORIS_WAGNER_NAVI_product_sheet_Night_Cream_-_Kopie.pdf?15971020049485644640\" rel=\"noopener noreferrer\"\u003eProduct Manual: NAVI Revitalizing Hydro-Night Cream\u003c\/a\u003e\n\u003c\/li\u003e\n\u003c\/ul\u003e\n\u003cp\u003eINCIs\u003c\/p\u003e\n\u003cp\u003eAQUA, DIMETHICONE, GLYCERIN, ISOHEXADECANE, PENTYLENE GLYCOL, PETROLATUM, BIS-PEG-18 METHYL ETHER DIMETHYL SILANE, ETHYL LINOLEATE, POLYGLYCERYL-3 STEARATE, SODIUM STEAROYL LACTYLATE, PROPANEDIOL, MANNITOL, PERSEA GRATISSIMA (AVOCADO) OIL, CARBOMER, PROPYLENE GLYCOL, CAFFEINE, PHENOXYETHANOL, SODIUM HYDROXIDE, TOCOPHERYL ACETATE, PANAX GINSENG ROOT EXTRACT, CUCUMIS SATIVUS (CUCUMBER) FRUIT EXTRACT, CYCLODEXTRIN, DIPOTASSIUM GLYCYRRHIZATE, SODIUM HYALURONATE, PARFUM, LINALOOL, ETHYLHEXYLGLYCERIN, YEAST EXTRACT, FUCUS VESICULOSUS (BLADDERWRACK) EXTRACT, TETRASODIUM EDTA, BAICALIN, CITRONELLOL, DISODIUM SUCCINATE, DRYOPTERIS FILIX-MAS ROOT EXTRACT, LACTIC ACID, BENZYL ALCOHOL, GERANIOL, BHT, POTASSIUM SORBATE, SODIUM BENZOATE, BENZYL BENZOATE, CETRARIA ISLANDICA EXTRACT, CITRIC ACID, PEAT EXTRACT, CI 42090\u003c\/p\u003e\n\u003cul style=\"padding-left: 0; list-style: none;\"\u003e\u003c\/ul\u003e\n\u003cstyle\u003e\u003c!--\n#collapse-tab1 p {\n margin-bottom: 10px;\n}\n--\u003e\u003c\/style\u003e"}